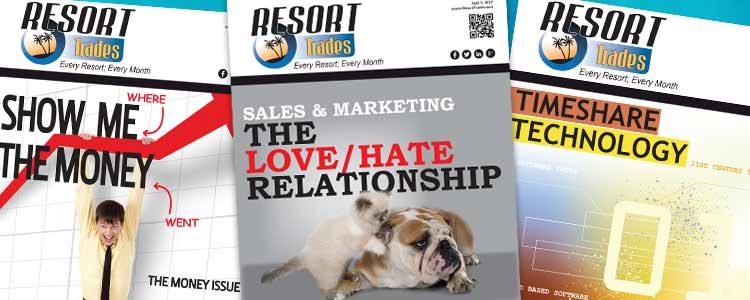 Resort Trades, established in 1989, is the ONLY independent, monthly Business-to-Business magazine in the resort industry.
One of our unique value propositions is that Resort Trades provides resort and hospitality professionals with current news, including introductions to top leaders, in the industry. We are strictly advertiser-supported, giving our readers free access to the latest information. Our content includes announcing new developments and trends affecting them directly, as well as instructional on- and off-line guidance helping them develop their skills in marketing, management, and sales.
Advertisers share in our strong SEO/social media presence, as they become better familiarized with the who's whom in the industry and the latest products and services on the market.
Principals include:
James Wilson – Founder & CEO
Sharon Scott Wilson, RRP – Editor/Publisher; [email protected]
Carrie Vandever – Production & Design Director, [email protected]
Marla Carroll – Sales Manager, [email protected]; 931-484-8819